Adventures in Wall Building
On Saturday, May 31, we had a grand time moving bricks around, dropping gypsum on the ground, tearing up muscles, and building walls.
For your edification and general enjoyment, we faithfully documented the process so that you, too, can enjoy the fun of wall building!

This is the yard before the wall. Barren, flat... but now featuring real grass!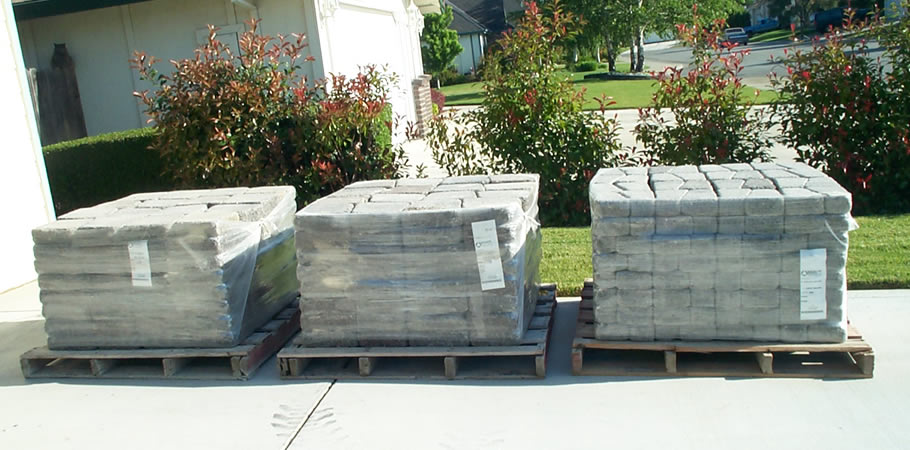 Hey, Jennifer, look what the rock fairy brought us last night!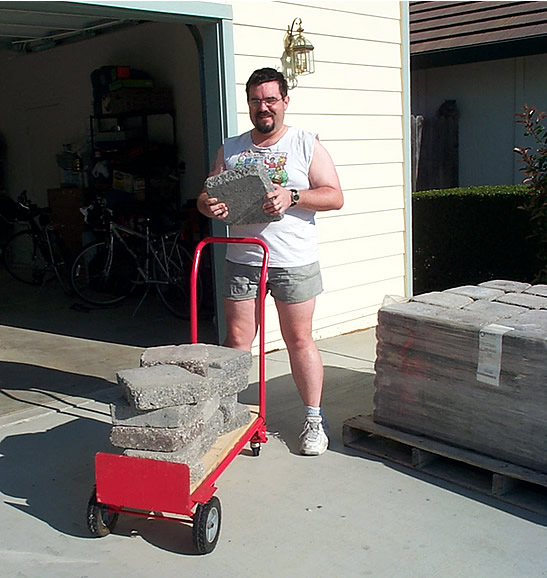 Richard taking his rocks for a walk.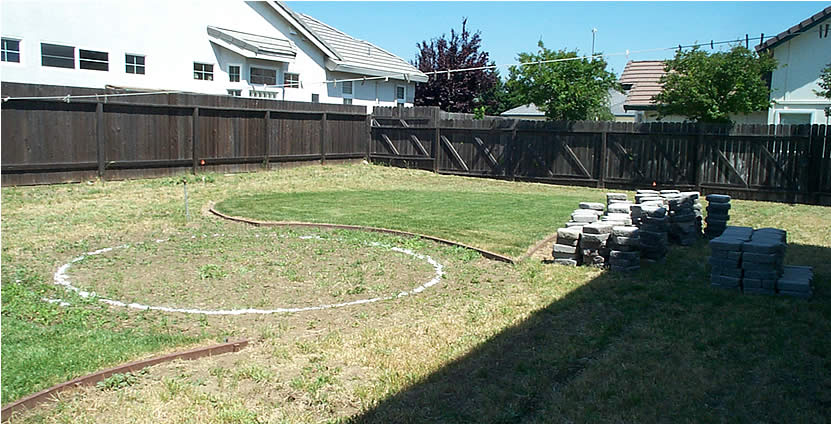 Now dance around the circle widdershins by the light of the full moon, and the elves will bring you candy!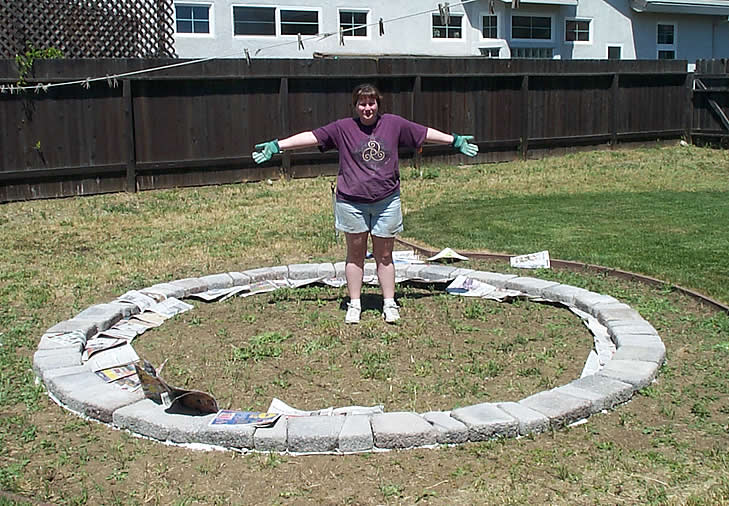 That wasn't so bad. The next five rows will be a piece of cake!"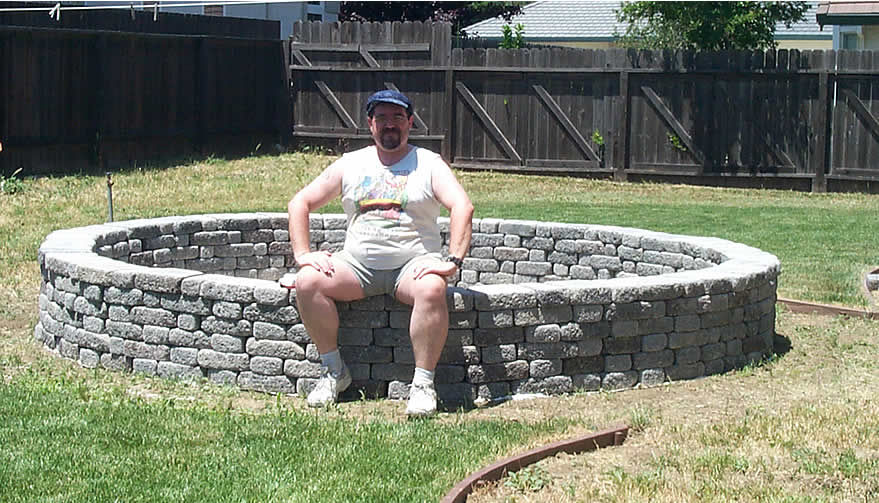 Whew. Two tons (plus!) of rocks later, we're done! Time for a nice long bath in a pool of ice.